A cemetery in the Ukrainian city of Bucha was seen from the sky.
Maxar Technologies' WorldView-3 ukali photograph of the great cemetery, in the courtyard of the Church of St. Andrew and Pyervozvannoho All Saints, on March 31. The grave is in a ditch about 45 feet (14 meters) long, community representatives said in an email.
Residents and police of Kyiv Regional – Bucha is not far from the Ukrainian capital – estimated that 150 people were trapped in the makeshift cemetery. CNN reported. And Prime Minister Bucha said the number was at least twice as high, according to CNN, which said he could not independently verify each number.
Select: Russia's invasion of Ukraine as seen in the accompanying photos
The aftermath of the Ukraine invasion of space: Live updates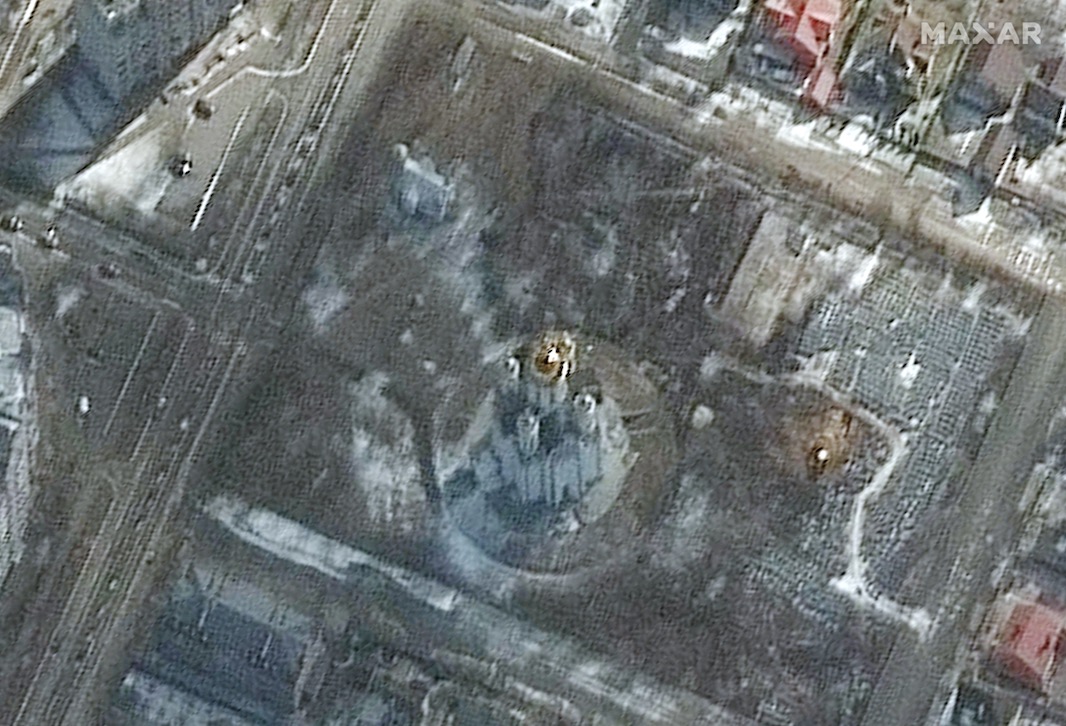 Residents of Bucha say digging of the grave began after Russia invaded Ukraine in Feb. 24, CNN reports. A new WorldView-3 video has been released showing some of the first excavations that took place in the churchyard on March 10.
The magnitude and extent of the damage in Bucha, Kyiv and other cities and towns in northern Ukraine is coming to light when Russian troops retreat from the area. . Bucha was severely beaten; Ukrainians returning to the city "are finding many bodies in the yards and on the streets amid rising demonstrations of civilian and reckless killings" by soldiers Russian, The New York Times wrote.
Such views have provoked many people around the world and have sparked talk of more severe sanctions against Russia for its crackdown. invasion of Ukrainecontinuing.
"Concerned about the atrocities committed by the Russian army in #Bucha & the evacuation areas. This is a true reality of Putin's war crimes. The world needs to know what is going on. We need to put in place sanctions. severe punishment: Roberta Metsola, president of the European Parliament, said via Twitter on Sunday (April 3).
Mike Wall is the author of "Outside"(Grand Central Publishing, 2018; edited by Karl Tate), a book about exploring alien life. Follow him on Twitter @michaeldwall. Follow us on Twitter @Spacedotcom or at Facebook.