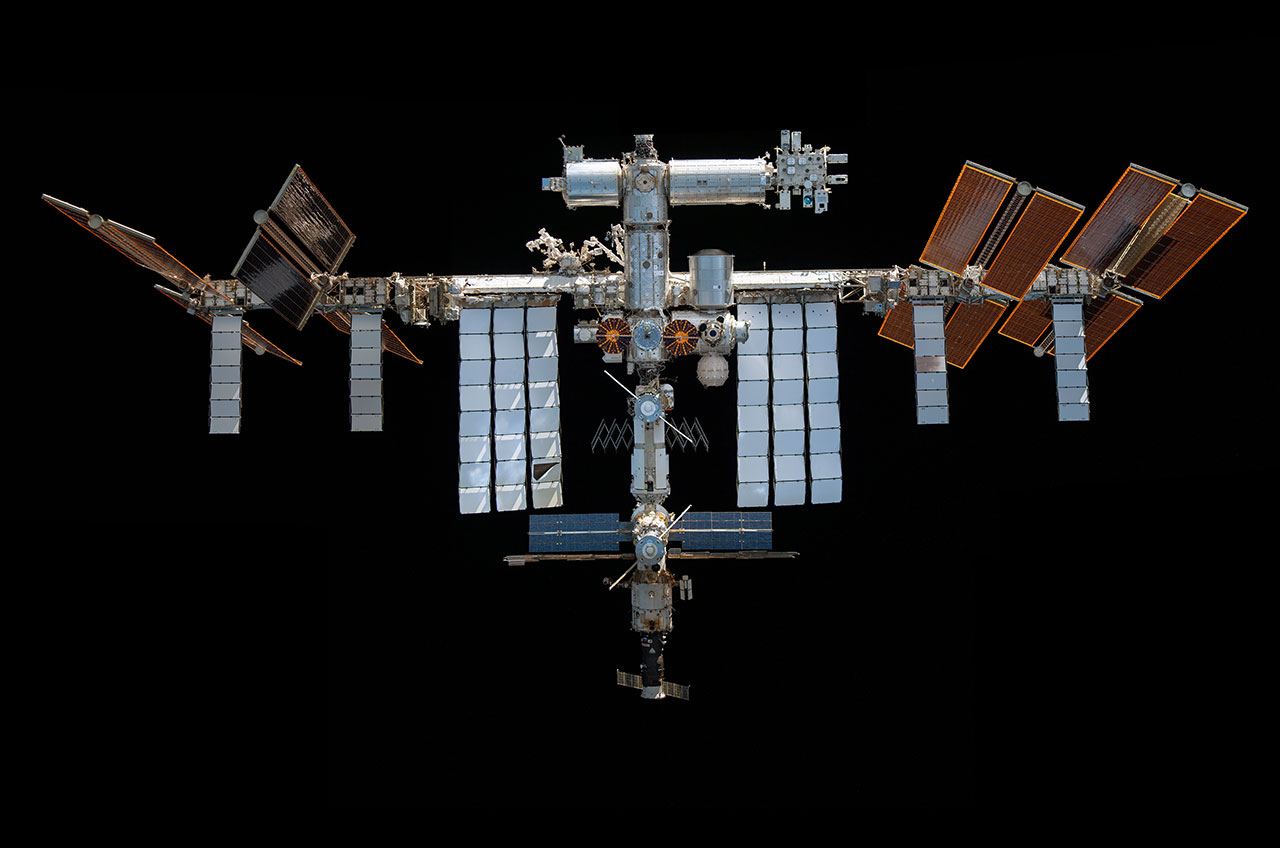 Russia has again threatened to end its involvement with the West on the International Space Station (ISS).
Dmitry Rogozin, the head of Russia's public relations department Roscosmoscondemned the sanctions imposed by the United States, Japan, Canada and the European Union – other ISS partners – on his nation as a result of his invasion of Ukraine.
"The purpose of the punishment is to kill the Russian economy, put our people in misery and hunger and bring our country to its knees," Rogozin said. said Twitter on Saturday (April 2). (Published in Russian; translated by Google.)
"I believe in restoring normal relationships between partners to The space station and that other corporate projects may only be completely liquidated and without legal action. " he added a tweet.
Live updates: The invasion of Ukraine and the consequences of the climate
Rogozin did this or the same lawsuit against ISS partner companies as usual on March 14; on Saturday, he took to Twitter to comment on the responses of some colleagues to a message that day.
For example, Rogozin quoted what he said was a March 30 letter from NASA Director Bill Nelson.
"The United States continues to support the international community. There is more work to do on the ISS with Russia, Canada, Europe, and Japan," he said. Nelson to the letter. "New and current U.S. naval operations continue to allow for cooperation between the U.S. and Russia to ensure the continuation of the ISS's security operations."
Rogozin's recent tweets are not considered an immediate problem for the ISS program; The Russian monarchy is a bad image with a history of hyperbolic language.
For example, in Feb. 24 – the day Russia invades Ukraine – Rogozin says sanctions will be imposed the ISS team can be "eliminated". However, there has been less activity as usual on the orbiting lab since then. On March 30, for example, NASA pilot Mark Vande Hey has returned to Earth in a Russian Soyuz spacecraft with two cosmonauts. The landing proceeded without controversy as geopolitical tensions rose.
Mike Wall is the author of "Outside"(Grand Central Publishing, 2018; edited by Karl Tate), a book about exploring alien life. Follow him on Twitter @michaeldwall. Follow us on Twitter @Spacedotcom or at Facebook.