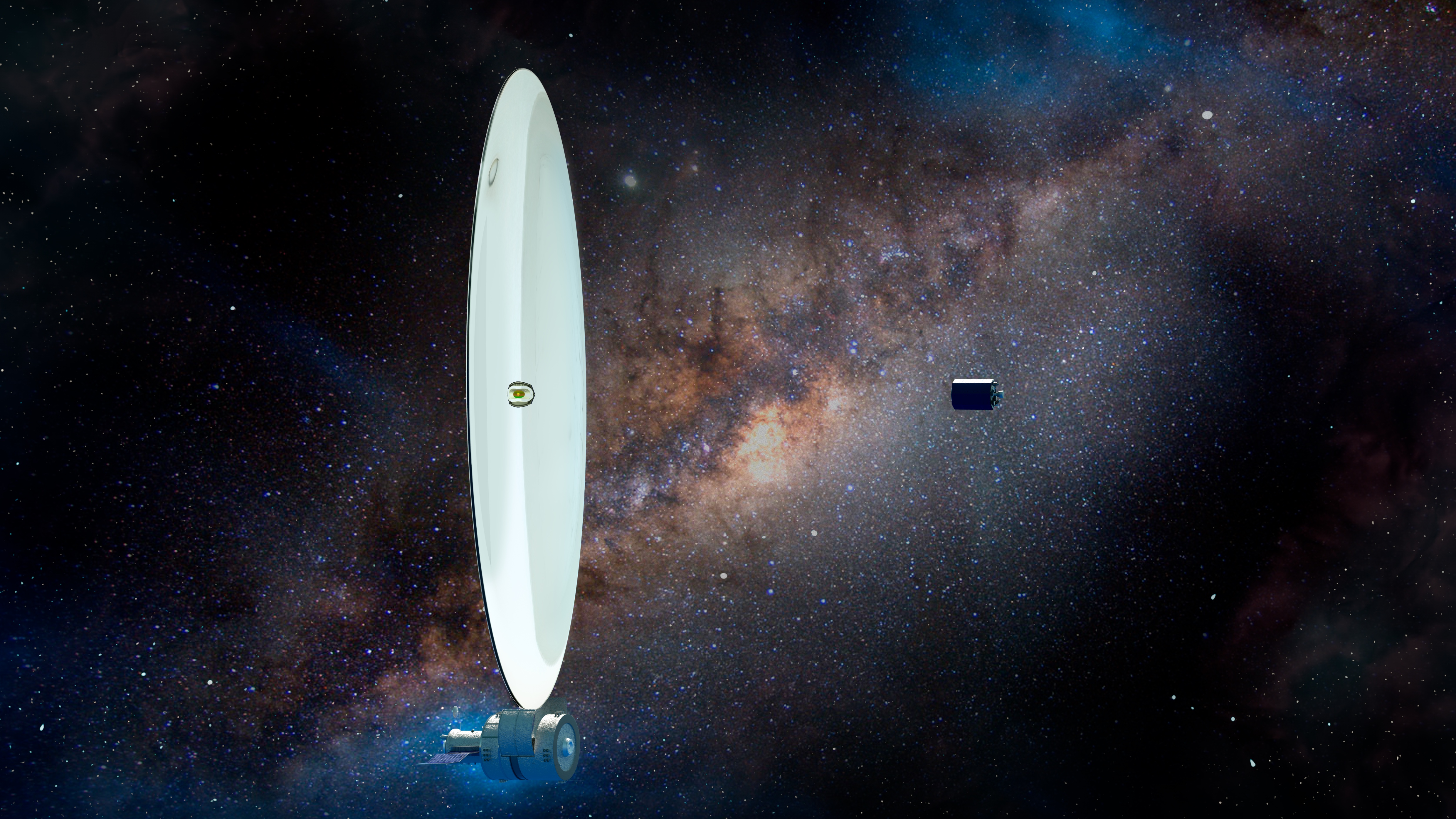 Among the many experiments the pilots on the international Ax-1 mission will include their one-week stay on the International Space Station which could help NASA build large space telescopes. more than ever before.
The Fluidic Telescope Experiment (FLUTE) is a program designed to research using water to make telescope lenses, which can be performed in the air after the object has been released. If the technology is available, there could be more telescopes now – which is great for astronomers, because the bigger the telescope, the more powerful it is.
of the Ax-1 missionaryco -hosted by Houston -based company Axiom Space, which will take four passengers to The space station (ISS). On the ISS, Ax-1 Mission Specialist Eytan Stibbe will perform an experiment demonstrating the technology, making a lens from liquid polymers and hardening it with ultraviolet light or heat. It sounds a long way, but the process is simple, like making acrylic nails in a salon. There is beauty in using microgravity to help shape the lens.
Pili: Doing things in space: Doing things outside the world is just beginning
New life experiences: Ax-1 personal mission to the airfield
"In microgravity, water takes on the right properties to make lenses and glasses, so if we make them in the air, they can be used to build much larger telescopes. more than previously thought, "said Edward Balaban, a researcher at NASA. Ames Research Center and principal investigator of FLUTE, quoted elsewhere To say.
And, of course, this liquid technology is much simpler than current lens manufacturing processes.
"This way we can completely eliminate mechanical processes such as grinding or polishing," said Moran Bercovici, a professor of Mechanical Engineering at Technion, in a statement. . "The natural physics of the waters just do all the work for us."
The research team, which includes scientists from NASA's Ames Research Center, NASA Goddard Space Flight Center, and Technion – Israel Institute of Technology, first demonstrated the technology closer to home, rather than simulated microgravity. to water on Earth, then at parabolic ZeroG. aircraft, which gave the researchers 15- to 20-second-long periods of microgravity.
"Of course, in a matter of seconds we were able to make a stand -alone water lens – until the plane flew up and gravity started and the oils melted," Bercovici said. "Our experiment at the center will add a step to save the waters so they keep their shape."
The upcoming test will fly into space ahead of the Ax-1 mission, which was released on Friday (April 8).
"If our navigation test is successful, it will be the first time an optical device has been made in space," Balaban said. "It's like making history."
Follow Stefanie Waldek on Twitter @StefanieWaldek. Follow us and Twitter @Spacedotcom and above Facebook.