[Updated August 2022]
Touring the Garden Route is a great family trip as it hosts a variety of attractions from outside visitors to spectacular views and foodies can book an unforgettable seafood meal. fresh fish or cultivated wine. This is a great way to interact with different types of people; meet artisans, ceramicists, artisans and loving curators. Don't forget to slow things down in the moment, fully appreciating the wonders around you. Enter every sunset and let the Garden Route work its magic.
Escape the city or your old town to the invigorating salt air of Garden Street. Enjoy native forests, excellent restaurants and shops, fresh seafood, and a wide selection of outdoor activities that make this stretch of holiday villages so popular.
Not only that, but you can meet elephants, cheetahs, Cape Fur Seals, a honey bee and a Great White Shark all in one day.
Plett, Knysna, Wilderness and Sedgefield are an easy drive from George Airport and a short drive from PE A 6 hour drive from Cape Town, you'd be stuck for a reason not to take the Garden Route to long weekend. or during vacation.
We found 21 things you can do on the Garden Route the next time you visit!
1. Enjoy a delicious lunch with bubbles among the vines!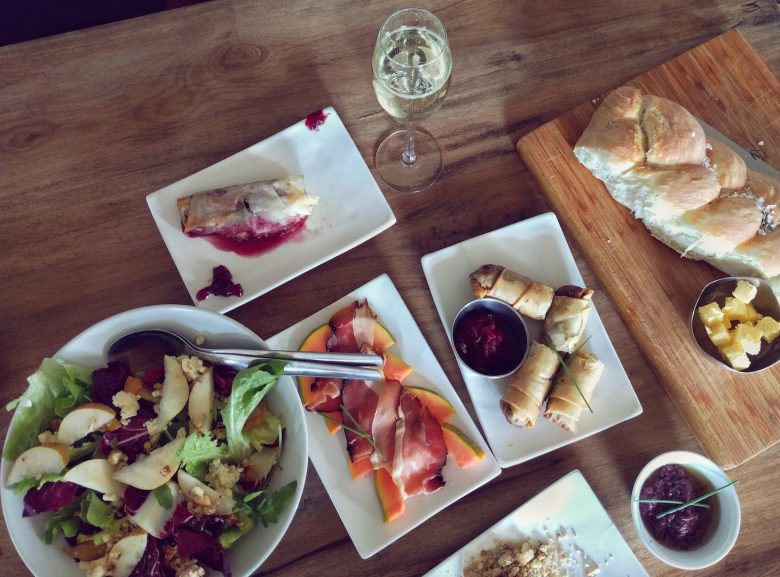 "This place has nothing to offer – the best food and the best service. Fun is where the best is" (June 2022). Generous and delicious tapas (R84 – R167) paired with freshly baked bread… the restaurant at Bramon Wine Estate in Plettenberg Bay is perfect for family lunches and lazy evenings drinking wine by the fire. They have a diverse selection of tapas – olive tapenade, crabs wrapped in pasta, good cheese and pear salads, springbok carpaccio, the list goes on. Their dry MCC has notes of apple and sugar and turns any event into a celebration.
Open daily from 11:00 to 17:00, but the kitchen closes at 16:00. Please note that times may vary during holidays.
Phone: 073 833 8183. Email: [email protected]
2. Find a seal stone in Robberg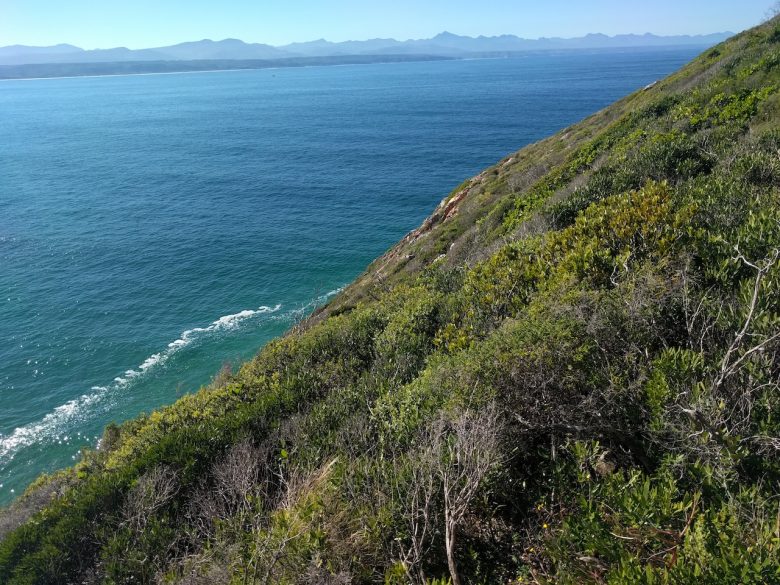 You'll hear the bark of Cape Fur Seals before you see them. On a perfect winter's day, we tracked the movements of a Great White as it skimmed the shallows in search of a seal. I can't think of another place where you can get such a high level of performance in a job like this. You can get up close to the seals and swim with the local African Cape Fur Seal colony, an intimate activity for the whole family (R750 per person). Please note, the minimum age is 6 years.
Book here: https://bit.ly/3vDv8Ld
3. Take a Featherbed to the Knysna Heads
A popular must-see, Featherbed cruises are the equivalent of Knysna town. If time is short, then the 75-minute Three Legs River Cat cruise at R275 for an adult and R100 for a child aged 4 to 12 years is more recommended. Please note that this package is temporarily unavailable but will be available again from 1 October 2022.
You can book a cruise on a cruise ship in South Africa. Opt for a 3-hour eco-experience at Knysna Heads with a return trip, 4×4 drive to key features within the reserve and an optional guided tour of the sea caves, R750 per adult and plus R350 per child.
For more options visit: https://featherbed.activitar.com/products
Contact: 044 382 1693
4. Spend the night in a beautiful house without electricity on the Robberg promontory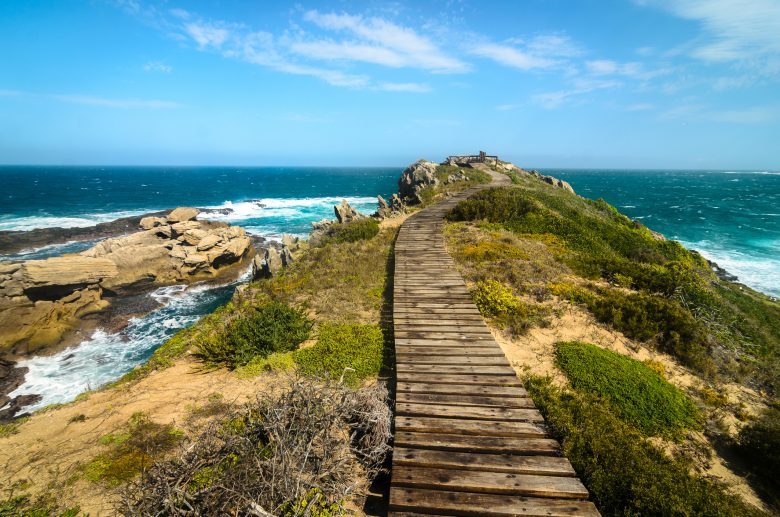 The Robberg Nature Reserve offers the convenience of the Fountain Shack for overnight hikers. It can accommodate up to eight people and offers a variety of views and excellent entertainment facilities. While you are there you can go on some amazing hikes around the reserve.
To book at the Fountain Shack call: 021 483 0190
5. Coffee and breakfast at the Roost in Old Nick Village
After a hearty breakfast, pick up the finest ceramics at Prêt à Pot and the fine linens at Indolo Clothing.
Open from 07:00 to 18:00 every day.
6. Visit the rescued wild cats and a bag of honey at the Jukani Wildlife Sanctuary
Tickets are available from R320 for adults and R160 for children aged 3-12. Children under 3 get in free. They have 3 sanctuaries: Jukani, Monkeyland and Bird of Eden. Jukani has written responsible tourism ethics and has won many awards.
7. "The Best Combination of Adventure and Outdoor Fun"
Canyoning, Abseiling, zip-lining and waterfalls, optional jumps, swimming in natural rock pools… what's not to love! For all levels of adventure, so if you are a beginner or a novice there is no need to worry, you will be safe in the hands of trained guides, who will allow you to have a lot of fun. However, the minimum age is 8 years. So you can enjoy an epic family trip!
Prices are from R720 and they provide all the equipment. All you have to do is bring your swimming shoes or you can rent them for R70. Book now and find travel times in advance, you won't want to miss: this is an adventure like no other!
For more information visit their website: https://www.africanyon.com/
8. Dine on the sea with oysters and wine on an Oyster Tour in Knysna Lagoon
Get a good oyster tour and discover the town of Knysna. The cruise lasts 1.5 hours and includes oysters and wine.
R750 for adults and R350 for children from 4 to 12 years.
Contact number: 082 892 0469
For serious oyster lovers, note the diarise in the Knysna Oyster Festival in the last week of June every year. Accommodation fills up quickly, so book yours early.
9. Teatime delights and farm-fresh bread at Thyme and Again shop
Pop in for delicious home-baked treats, jams, breakfasts, rolls and a fresh cup of coffee. You will find it off the N2 at the Keurbooms turn.
10. Whiz among the trees on a bush tree tour in SA
Ride through the Tsitsikamma Forest 30 meters above the ground through 700 year old Yellow Wood trees! If you're lucky, you might catch a glimpse of a elusive Narina Trogon. R695 per person.
Located in Storms River Village – 45 minutes drive from Plett.
Call 042 281 1836
11. Check your bucket list – bungee jump from the world's highest bridge in Bloukrans
Pay R1 400 if you read online with Face Adrenaline. Truly one of the happiest experiences of your life!
Contact: 042 281 1458
12. Fresh fish out of the sea at the Lookout Deck and Restaurant in Plett
It is a perfect place for lunch or sundowner-cocktails, on the beach. The restaurant operates on a first-come, first-served basis, so make sure to go there during the summer!
Open Monday to Wednesday from 11am to 12pm; Thursday to Saturday from 9am to 10pm and Sunday from 9am to 7pm.
Contact: 044 533 1379
13. Spend two days surfing in Victoria Bay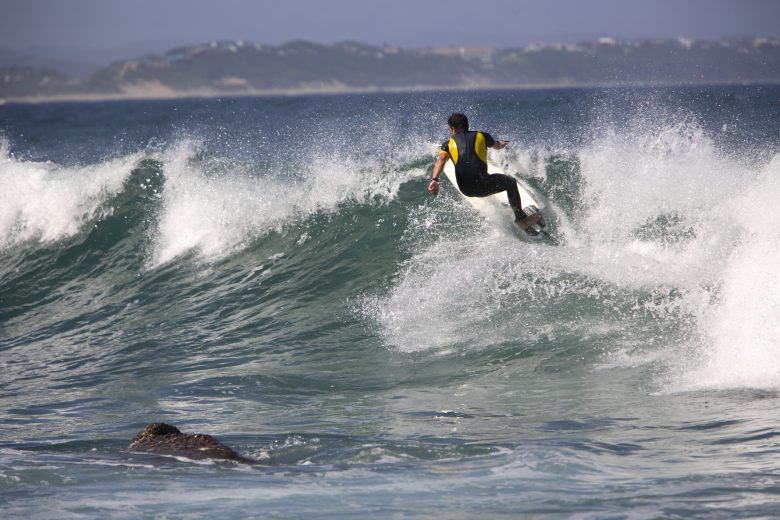 Take a left after the desert and turn down a winding path to the sheltered surf peak of Victoria Bay. Buy an ice cream from the only restaurant and walk along the beach past the signs that say "Dogs not allowed – not small ones" and "Be kind to the sharks".
14. Enjoy a sunset to remember at Brenton-on-Sea
Rent a self catering cottage in Brenton-on-Sea just 15 km west of Knysna. This little place offers a quiet oasis from the hustle and bustle of nearby Knysna. This is a great place for sunrise and sunset and is popular with paragliders. Check out Castle Rock, a large rock, which is a favorite fishing spot for the locals.
15. Visit the Book Nook at Plett followed by a croissant at Le Fournil or tiramisu ice cream at the Ice Palazzo
All can be found at the Lookout Center on the main street in Plett. Treat yourself to all-you-can-eat breakfasts, fresh tartines, homemade waffles and Italian gelato.
16. Pizza with a helluva view at Enrico's at Keurbooms
After your meal, take a walk along the Keurbooms beach to the south of Enrico's and throw a rock in the gap for luck. Reservations are recommended, especially during peak season.
Address: 296 Main Street, Keurbooms
Contact: 044 535 9818
17. Have a delicious sunset dinner on the Knysna River
Get a new perspective and hire a stand-up paddle boat to explore the waterways and waterways on Thesen Island and the Knysna River.
R220 per person per hour and R155 per hour.
Call Ocean Odyssey on 044 382 0321
18. Meet the gentle giants at the Elephant Sanctuary – the Crags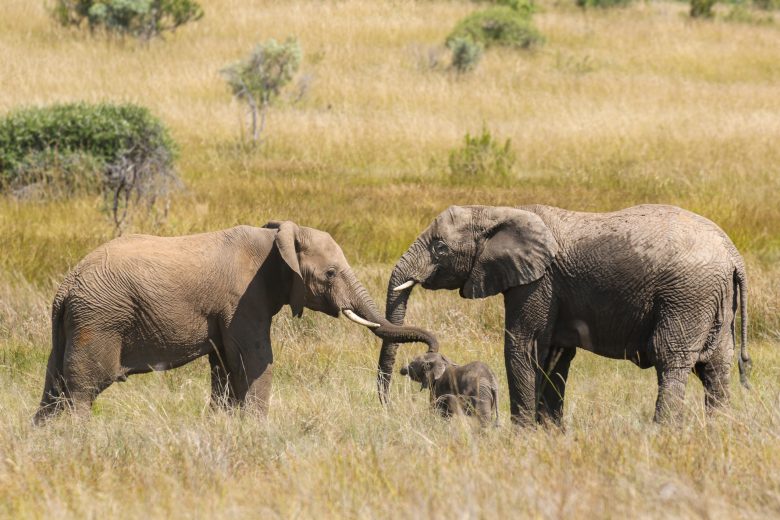 Walk with the gentle elephants, trunk in hand, on an educational and intimate experience. Tours last 60 minutes.
Prices: from R695 for adults and from R350 for children 4-14 years.
19. Explore the Rocks and Hog Hollow Trails
Visit wildlife sanctuaries and eco-adventure spots and take the half-day "Ride, Wine and Dine Trail" package. Travel on horseback through fynbos, forests and across a salt river to Newstead Lund Family Vineyards; successful local wineries. Afterwards, you can enjoy a relaxing lunch with tapas and wine tasting before returning at the foot of Mount Tsitsikamma.
Cost: R1 550 per person.
Contact: 082 771 3745
20. End your Garden Route tour with a delicious meal at Fynboshoek cheese farm restaurant
Hosted by the award-winning cheesemaker, Alje van Deemter, you can participate in cheesemaking workshops, spend the night in the cozy farmhouse, and enjoy lunch in the restaurant between 12:00 and and 16:00 (by appointment only). Make sure you plan ahead and find out what days they are open. This high-quality restaurant has received a 5-start on tripadvisor, don't miss this opportunity while you're there!
It is 7km from Storm River.
Contact: 072 342 0445
What do you have? Favorite thing to do on the Garden Route? Let us know in the comments below!
Also read: